Mira Style Booth No:
About G.L.D.A. Las Vegas Gem & Jewelery Show
G.L.D.A. Gem & Jewellery Show-Las Vegas is one of the biggest jewellery fair in the region, going to be held in May 2013 in Las Vegas, USA. The event is being held for the last 43 years with more than 90 shows across the country. Products to be showcased at the event will include: diamond, antique jewellery, silver, platinum, gold, pearls, gemstones, ruby, opal, sapphire etc.

Show Hours
Show Dates
May. 27th. Monday
May. 28th. Tuesday
May. 29th. Wednesday
May. 30th. Thursday

Show Location - Las Vegas - Mirage Casino Hotel
The Mirage Casino-Hotel is located on the strip in Las Vegas across from the Sands Convention & Expo Center.
Hundreds of exhibitors will participate in the 2013 G.L.D.A. Gem & Jewelry trade show including many foreign direct source dealers and groups as well as a large selection of fine U.S. Gem & Jewelry companies. Exhibitors and buyers will enjoy the comfort of this show location at the luxuriously plush Mirage Casino-Hotel "Events Center". Corner booths and wide aisles will give buyers ease of movement and improved visibility of displayed merchandise.
Venue Address:
3400 S. Las Vegas Blvd. Las Vegas, NV
Las Vegas, USA - 89109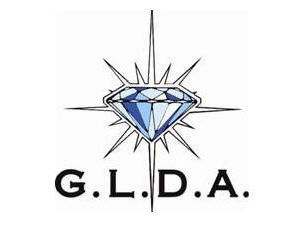 G.L.D.A Official Link: http://www.glda.com/index.htm
Reference Link: http://0338f61.netsolhost.com/glda/
http://events.hellotrade.com/tradeshows/glda-gem-jewellery-show-las-vegas/