Mira Style Booth No:
About G.L.D.A. Tucson Gem & Jewelry Show
The Gem Show held in Tucson, AZ each year is the largest gem show of its kind in the world with approximately 30 different shows being held at the same time.
G.L.D.A. shows are the most prestigious of these shows with by far the largest number of quality foreign companies exhibiting with special emphasis on competitive gem pricing and direct source exhibitors.

Show Hours
Buyer Show Day
Feb. 4th. Monday
Feb. 5th. Tuesday
Feb. 6th. Wednesday
Feb. 7th. Thursday
Feb. 8th. Friday
Feb. 9th. Saturday
Feb. 10th. Sunday

Show Location - Tucson Arizona
The show in Tucson has been located at the Radisson - City Center, and was established at this location for 26 years. In the efforts to improve the world renowned "Tucson Gem Show", the show re-located in 2005 to the beautiful MARRIOTT STARR PASS RESORT.
The amenities of the resort are unparalleled in Southern Arizona, in addition to providing space for additional exhibit booths.
This truly is "The Greatest Show On Earth".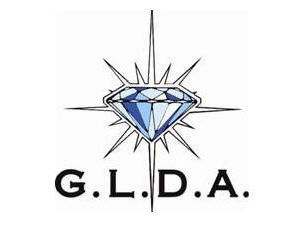 G.L.D.A Official Link: http://www.glda.com/index.htm
Reference Link: http://0338f61.netsolhost.com/glda/